PAINT! It's good for you...
Here's what I think of Pop Up Painting.. and here's why you need to try it! I aim for teeny nutshells, and to get to the point, but hey, where's the blog in that...
I remember the day before I applied for the job with the PUP team, quite well. In fact so well because I did NOTHING! It was 'one of those days' ..where I felt sorry for myself and quite literally hibernated under a blanket all day.. Is it called burying your head in the sand? Yup!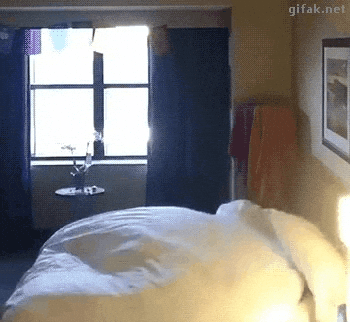 Side-step - So I jumped out of bed.. That's it! I NEED a quirky job of some kind and I will NOT find it under the duvet!
The side-step jump, was because the kick that made me leap was remembering that the last time I spent the day hiding from the world (under a duvet), feeling sorry for myself, was my nana's last dam day here.
I heard her, I could hear her chatting and laughing, but I didn't go down that day. That day I hid. That Monday morning I was NOT 'moaning' about the school run. I was screaming school lane down. She was gone. As I've mentioned in one of my first blogs, it was within those dreadful hours I got a call to do the one thing I never believed I could do and that was to be an artist.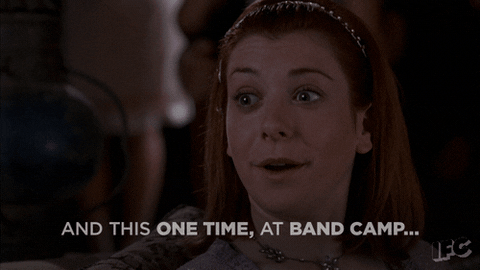 Sidestep - while I studied everything barring art, or should I say completed study, as I did dabble a million times. One more sidestep - gosh what I'd do to go back to Art school now! ..But I chose to 'study' HR, Events and Business.. not Art.
Althoughhhh, every single one of those courses were quite accidental, as they were all really a 'Plan B' e.g: I started one job, left as another, was redundant, 'rejected' and so stumbled across school again as an option. Then I reeally tried to get on the creative media course, but I hadn't done aanything 'study' related, so who was I kidding. Just like the 6, yes 6 'rejection' letters I got from all the masters I applied for last year, ..as I hadn't studied anything 'related' before. Grr..
Yet considering 'where's art guna get me' ..well, redundancy, rejection and a few plan b's actually worked out quite alrite really! In fact, if things didn't take a 'sidestep' then maybe I wouldn't be DOING what I always wanted to do!
That's my half a story/brief of a wake-up call moment.
You don't wait for the opportunity and then go for it.. You jump out of bed and go and look for it, and then you get it! Because if not, that opportunity might just pass you by, and you might not get that day, or that chance again.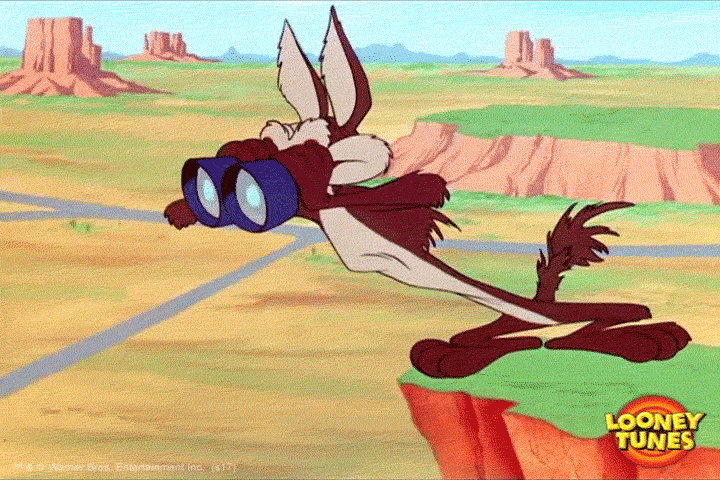 So obs, there it was. Events AND Art all rolled into one..
It's like getting to do the stuff you do with your kids (get messy and paint), but with grown-ups! ..who can be so much less messy and sometimes so not as loud LOL.
For me, seeing and watching a room full of 'grown-ups' acting just like a child does when they paint is great.. they 'paint' and that's it!
It's one of those points where you have to realise there's more to just saying the 'secret' to meditation is your breath, or the 'law of attraction' is just a matter of thinking. As when the answer is just a simple one, it can sometimes seem more confusing. Like nooo really.. that's it?
Everyone who comes to Pop-up Painting; through a referral, a friend, a oh go on then kind of attendee, the interested but not so, barring a few regulars, nearly EVERY-ONE hasn't painted since 'school', nearly everyone says they 'can't paint' and guess what everyone does... they paint!
Watching a room full of pictures grow from nothing, to a mass of the same shapes and colours.. The same picture, yet every, single, one, is completely different!
'Creativity is Contagious'
I have NEVER thought my art was good enough. I was happy with my Dobby, I won't lie, but it takes a LOT. Then I realised.. no-one really likes their art anyway! Do you? So really I'm not so different afterall, none of us are.
Doesn't stop a child if you ask them, a child will draw anyway.. 'every child is an artist' (Picasso)
Therefore we all are, one way or another..
So regardless, did you have fun 'painting'? err YEP!!
Did you enjoy the experience? Definitely!
Feel inspired? Doing something 'simple' yet fun!
Something old yet so new, to you! After all this time..
While you are doing your painting, the therapeutic stages are a lot like life. It start's blank, theres nothing there.. You think OMG WHAT am I doing!!! ..Then colour starts to appear, things look hopeful. There's twists and turns of laughter, light, self doubt, confusion, omg did I do this right, did I do that right, oo actually this can be liberating when you let go..
Then as you start to come to the detail, you look around.. You see not one single painting is perfect, but every single one of them is so beautiful in their own way.
Observing from the outside, hosting and being a part of a good few customer experiences myself, I must say my fascination grows for this culture, this ART one..
...If you ain't guna paint at home, go out and do it!
No matter if you didn't quite know where your painting/life was going, once you step back and observe 'together' that's when something quite magical happens..
When we take our group photo we shout 'POP UP PAINTING' and for those final moments we are all like real 'big kids'
..we made a picture, we held it up and we shouted about it!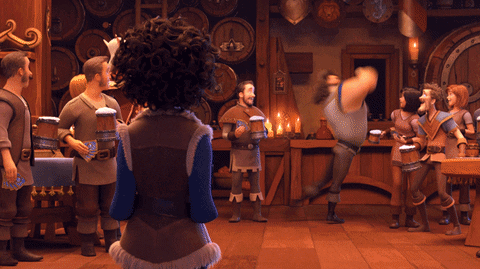 'Ta daaaaaaaaaa'
All kids make art, one way or another. Just like we do 'PE' in school, we might not do it afterwards, I know I don't, but we do art in school and then we never really do it again..
I'll just say this, you do NOT have to be an 'artist' to paint!
It's like saying you don't have to become an athlete for the olympics just because you want to go to the gym or work out now and again, for the good of your health..
Regular art activity is good for us. Just like fruit and veg!
Being around people, one way or another, is actually good for you! Even if you don't interact with them as such, being in a social environment can be good for your health.
I know, even when I can feel anxious about a social environment, the right setting can do more than just inspire you, it can unleash that creativity inside of you..
Sometimes a little, sometimes a lot!
How many of us are at our computer/phone nearly e-v-e-r-y-d-a-y? By god the last few weeks I've seen more of my computer than I have my own bed I know that. And while I look forward to that extra bit of sleep I might get, as and when I can, I got a wakeup call! In fact loads, but the moral in my short essay is get up, go after what you want and bring a little more creativity into your life...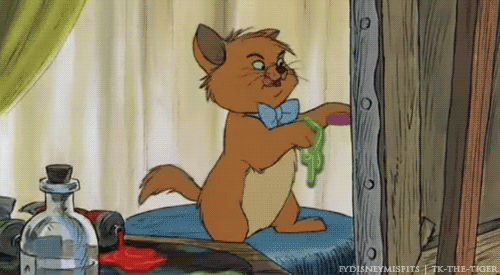 If you get the chance, it may be an opportunity you won't want to miss; to share, as a group, those good vibes, that pride, the laughs, the lows, the wows, it's definitely an evening that should be on your calendar!
Art should and could be a part of self-care. What you create can or might inspire you, what someone else creates might inspire you or vice versa. It can be a beautifully revolving process if you look at it from another angle, and well easier and much more fun that a work out :) jokee..
This work out is for your mind, designed to lighten it a little..
I was totally guna end it there (LOL) but I thought I best sum up why I think it's good for you.. I mean derr, why do you think they made adult colouring books!! Do you think that was just an accident?
Well.. you aint guna take that pad out on a night out, but you can find a Pop-up Painting sesh at bar's up and down the country; across London, Birmingham, Leeds, Liverpool and MANCHESTERR!! Oh yea, we do it differently up here apparently..
Go Corporate, Fundraise or get a Ticket to a Social Painting Event ..Popping-up near you! << see what I did there lol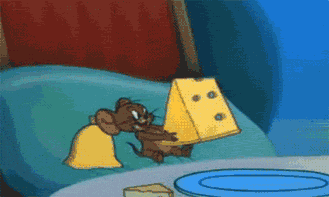 Find our more at www.popuppainting.com or on Facebook/Instagram @PopUpPainting